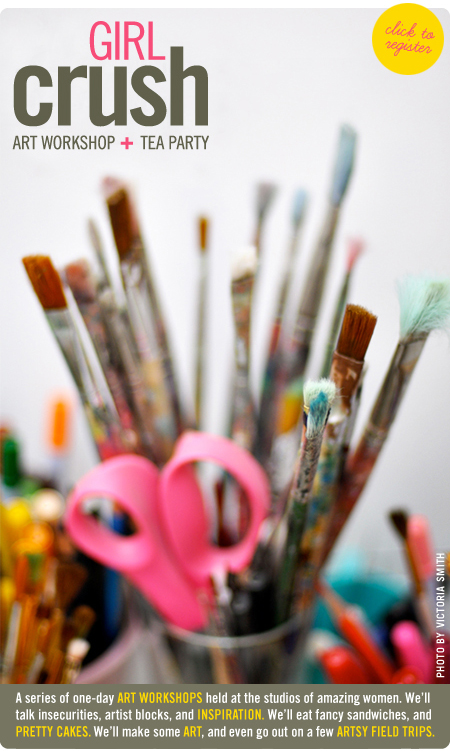 I am so excited to announce that I will be hosting a 'Girl Crush Art Workshop and Tea Party' in my studio along with the lovely lady behind the amazing blog The Jealous Curator.   The idea for these workshops came out of a post she did for sfgirlbybay here and a  'post about how fun it would be to have an artsy "girl crush tea party".  The day in my studio will be on Saturday, June 9th.
The why of it:
To walk away from our computers, and actually meet in person for a glorious, creative, pastry-filled day. To figure out a way to break through artist blocks. To get inspired, and recharged. To celebrate being women artists… and obviously, to have a reason to eat lots of pretty little cakes & tarts in the middle of the day!
The artists she has lined up are pretty amazing (Allyson Fox, Lisa Congdon and Samantha French)  and I feel pretty honored to be chosen as the Portland artist to host.
You can go here to sign up and see more about what we will be doing that day, I can't wait.  I hope you can make i!