Our family is now the proud new owners of a baby guinea pig.  This is what happens when your child's fish dies and is still upset a couple weeks later (because we can't 'replace' fishy).
Meet Napoleon…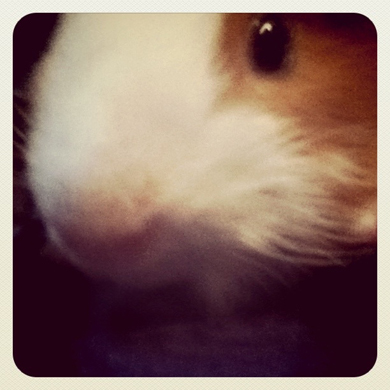 I'm kinda sweet on the little guy and our dog is OBSESSED with him (in a good?, I want to sleep with him every night and be his bestest friend sort of way).
Have a wonderful fall weekend!