Hi there, I'm back.  The last month has gone by in a blur of plane rides, sad goodbyes and ended with a fun virus that made its way through the family (probably picked up on one of those plane rides).
I am anxious to get back into my daily routine and catch up on all my work.  I have an event coming up this week that I will be back in a bit to share!  Happy Monday!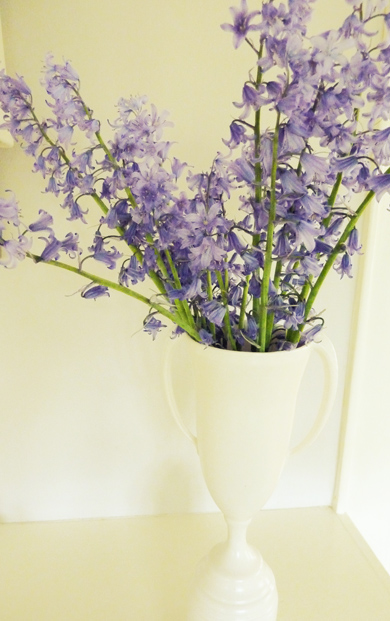 I grabbed a handful of these blue bells from our yard yesterday, spring is in full bloom here.