I've been MIA this week with the kids on spring break and all the fun juggling that comes with that (if I owe you an email, sorry, I will be getting back into my normal routine this weekend) .
Have a great weekend!   I really want to go to the hardware store, we have the best little old neighborhood one down the street, and get some rope to try these.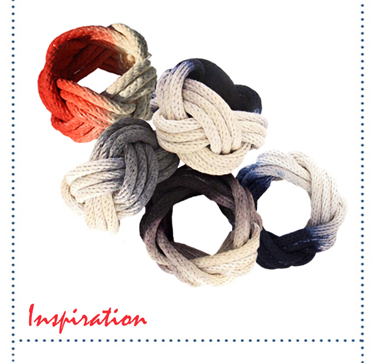 These were featured in Lonny magazine and are by Tanya Aguiniga 
Oh and don't forget to go here to buy a raffle ticket for a chance at some AMAZING prizes with proceeds going to relief efforts in Japan!