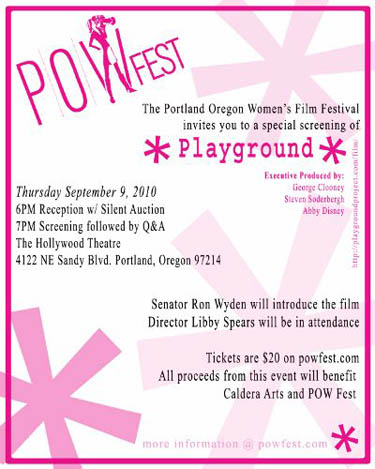 One of my paintings will be part of a silent auction here in Portland tomorrow.  If you've been reading my blog for a while I've mentioned the film Playground.  If you are in the Portland area and have not seen it, I really recommend going.  There will be a special screening of Playground by Director Libby Spears, to benefit
Caldera and POW Fest Documentary Programming at the Hollywood Theater.  The evening will begin with a reception, sponsored by New Belgium Brewing Company, a silent auction and special introduction by Senator Ron Wyden – co-
sponsor of an anti-trafficking bill in the Senate – and conclude with a special Question & Answer session with
civic leaders and Spears immediately following the film.  For more info and tickets go here!