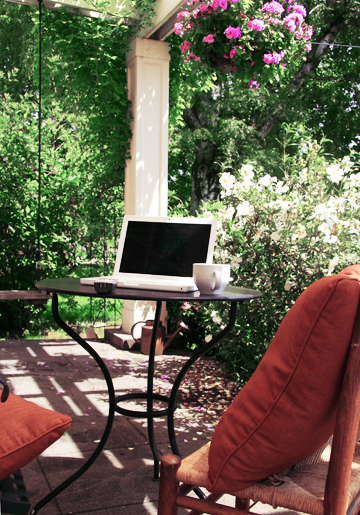 So one kiddo is better, and…the other one is now sick.  On the up side the sun is out and I am currently having a cup on my front porch as I type this.  Downside, we have yet to start working our way down our list of things to do this summer and I'm getting frustrated not having my time to myself to work.  I'm hoping once everyone is on the mend, we can find a way to do both.   So here's our list of things we want to do:
-visit our favorite parks in the Pearl (Jamison Square and Tanner Springs)
-go to the Cannon Beach aka Goonies beach (I realized the other day the kids haven't seen it, so added it to netflix)
-Sunriver (a summer tradition for us)
-camping
-swimming
-jet boat ride down the river
-bike rides to the gelato shop
-sauvie island berry picking
-and lots of horse back riding
I'm hoping if we do something fun every morning, they will be more forgiving in the afternoon when I need to get some work done.  They're actually quite good at entertaining themselves.  They've spent hours, HOURS, building a 'fairy village' off the front porch.  So I try and remind myself when I feel guilty that it's good for them to learn to fill their own time like kids used to do back in the day, right?