So I finally got back my Holga pics from watching the Chapman swifts.  I've said it before, it is my favorite fall tradition.  The swifts gather and go down the old chimney of Chapman Elementary.  Pictures don't do it justice, but here are mine.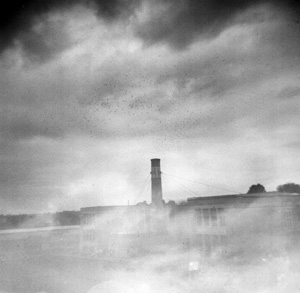 (this pic shows why light leaks are a good thing-those little black specs, those are the birds)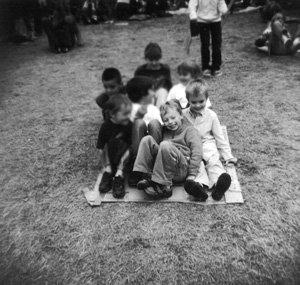 and this pic shows the real reason the kids love to go, sliding down the hill on cardboard.